HC Davos begins for the first time since 1996 a season without Arno Del Curto and went from dictatorship to democracy.
Klaus Zaugg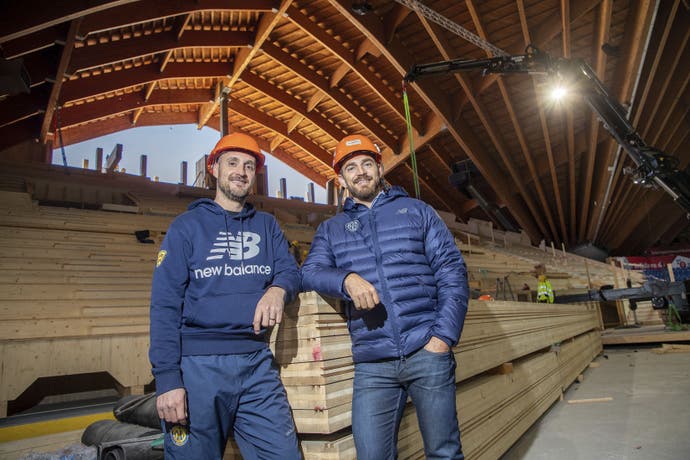 Something was different this summer. Yes, it was the first summer in 23 years, in which Arno Del Curto no longer plays any role. For the first time since 1996, the HCD starts a season without the 62-year-old Engadine fire chief.
Really the beginning of a new era. And at the beginning of this era, the question is: what does Del Curto do? He does not like talking in public. He wants rest. Nothing but peace! But can anyone like him rest? One like him can not be without adrenaline. Yes, he could. He plays golf now. Golf? Adrenaline? Of course, he pushes the golf cart itself, hopefully he does not drive the thing to scrap regularly.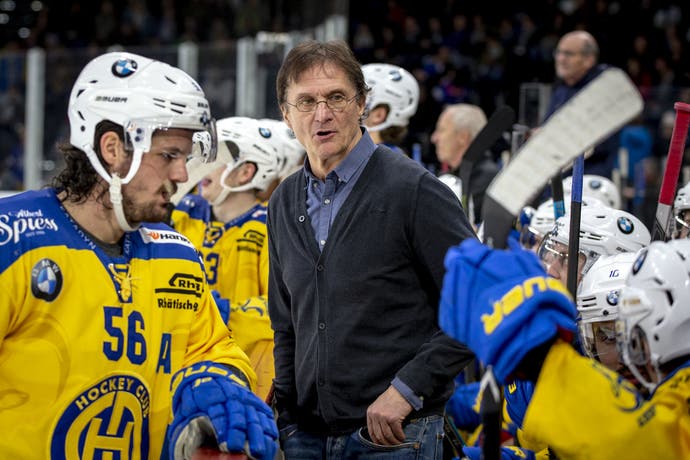 Wohlwend, the "anti-Arno"
The new coach HCD calls Christian Wohlwend. The 42 year old player is Engadine. Like Del Curto. He comes as a national under 20 coach in Davos. Like Del Curto. So, he's the new Del Curto. No, he is not. Wohlwend is even an "anti-Arno".
Del Curto had become a "dictator" during his biblical mandate. A power trainer. Aware of having everything under control, he finally gathered all the important functions: coach, coach, summer coach, sports director, chief of communications. His assistants, with the exception of goalkeeper coach Marcel Kull, were extras without any influence. Everything in Davos revolved around the wishes and caprices of the boss.
A popular democrat in the place of the dictator
Davos has won six titles and shaped our hockey. New sports director Raeto Raffainer concluded that this centralizing style of leadership is no longer possible today. Wohlwend is a basic democrat compared to his predecessor. He distributes power and responsibility to two assistants, a video, an athlete and a goalkeeper coach. "A head coach can not do all the work alone, it's about taking up every position as much as possible, the assistants have to be loyal, but they have to challenge the coach. It's about making people strong, "says sporting director Raffainer, 37, a friend with Wohlwend.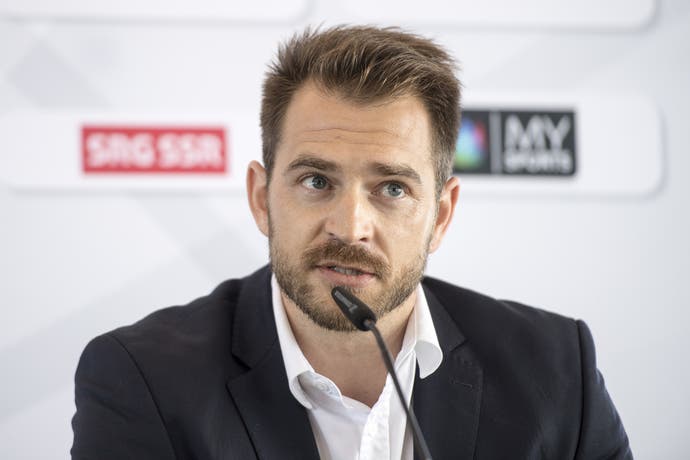 It takes a whole team to replace Del Curto. A fateful community dares Davos adventure. A group of desperados? "No," says Raffainer, "we are all here because we do not want to miss this challenge, we all have good jobs and have all stopped, we could all have stayed, but we are extremely motivated to seize this opportunity and bring the HCD back to where it belongs. "
Back to the series
But where should the trip go? A big club is no longer the HCD. Are there training clubs like Langnau or Ambri, but strong enough to hold the best players? Raffainer has a plan: "First of all, we are doing all that is humanly possible to return to the playoffs, and in a next phase we want to strengthen ourselves for the coming season." The question is: do we have enough patience to recruit young players and train them as national team players, or do we try to get national players to sign in? As a pure training club, we do not go back to the top six. the right mix and the players that make the difference We have talents we can develop into leaders, not this season, not the next, but three, four years. "
Many leaders in the team – or not?
But the team that had to play the series against the Lakers last spring is it better? For the playoffs, he missed 24 points. Wohlwend is confident: "We have many leaders: Andres Ambühl, Enzo Corvi, Fabrice Herzog, Félicien Du Bois, the Wieser brothers and our strangers, we promote property, we ask everyone to think about how they can get better.
"We are creating a new leadership group, we are giving everyone a new role."
Many leaders? Most of them did not go there last season? To put it bluntly: Ambühl probably has his best time behind him, Corvi can not retire from Reto d'Arco, Herzog was a fellow traveler in Zurich and the Wieser brothers were good under the orders of corporal under Del Curto . Where is the leadership group? The new HCD trainer corrects this assessment: "We are creating a new leadership group, we are giving everyone a new role, the Wieser brothers have a new chance and can move into a new role." And in Ambühl: Do not underestimate his strange energy. "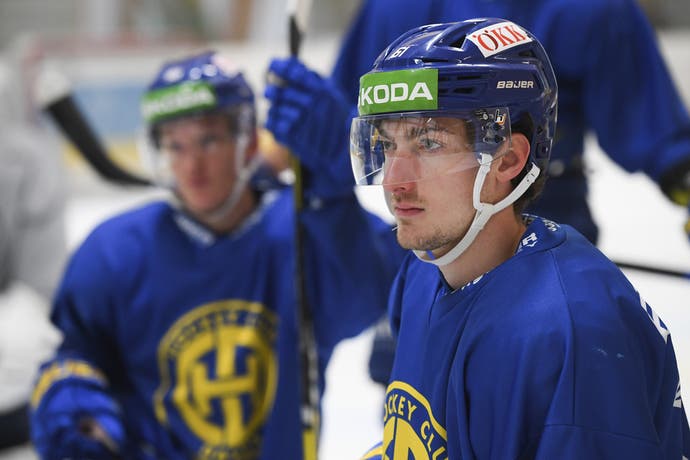 Each a new role, each a new opportunity. Perhaps free forces under the "dictatorship" of Del Curto will be released. A new beginning, yes a revolution. But one among friends.
Gaudenz Domenig is an intelligent president. He will ensure that this revolution does not devour his own children, as in the drama of Karl Georg Büchner "The death of Dante". Domenig will be patient. And the sporting director Raffainer, his trainer Wohlwend, judge nicely. This is after all his friend. Or not? Raffainer says, "Sometimes we judge friends even harder than strangers."